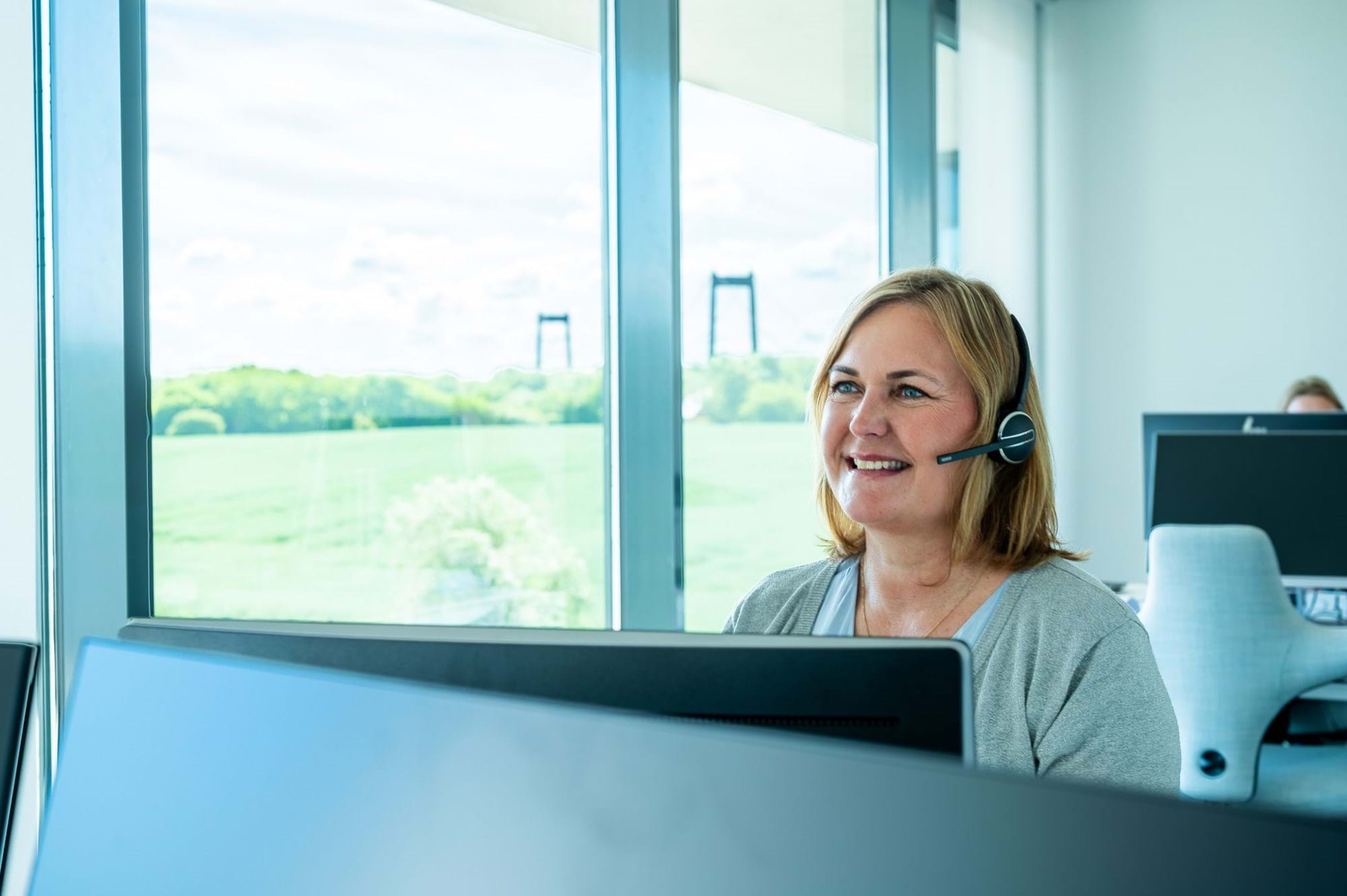 HOW CAN WE HELP YOU?
Contact Fiberline Building Profiles
With over 40 years' experience and a dedicated team of experts, we are sure that we can answer your questions on fibreglass constructions or examine the optimisation opportunities for your next project. Fibreglass might be just what you need to make a difference in your next project.
Reach out to us – we promise to go out of our way when we hear from you.


We will be closed from 27/12-2023 – 1/1-2024
The last shipping day is 15/12-2023, which means that we must receive your order no later than
13/12-2023 if you want delivery this year.
How to find us
Head office:
Fiberline Building Profiles A/S
Strevelinsvej 38-40
7000 Fredericia, Denmark
CVR No.: DK 34 60 07 75
Tel: (+45) 36 38 81 00

Address for pick up of goods:
Fiberline Building Profiles Polska Sp. z o.o.
ul. Prosta 34
72-100 Łozienica
Poland
Write to us
Sales
Customersupport@fiberline.com
Finance (Denmark)
invoicesBP@fiberline.com
Finance (Poland)
InvoicesFBPL@fiberline.com
Human Resources
hr@fiberline.com
Complaints
ncrbc@fiberline.com
---
Find an employee at Fiberline Building Profiles
Write to use – and get help from the expert you need!
Ready for more?
Sign up for our newsletter and receive good offers, news, inspirational stories and free knowledge about fibreglass profiles directly to your inbox.