How do I paint fibreglass?
Fibreglass is easy to paint, but the process depends on both the solution in question and the desired finish. Here are our recommendations when it comes to painting fibreglass.
Instructions:
1. Clean the profile of all grease and dust.
2. Prime the profile. If you want a higher quality finish, we recommend that you prime the profile.
3. The profile is now primed.
4. If you want a higher quality finish, sand the profile after priming to remove any excess fibreglass that has come about.
5. Paint the profile in the colour of your choice. We recommend using two-component polyurethane paint with a low thickness of between 40-60 μ dry. If you have another type of painting job to take care of, we will be happy to give you all the advice you need.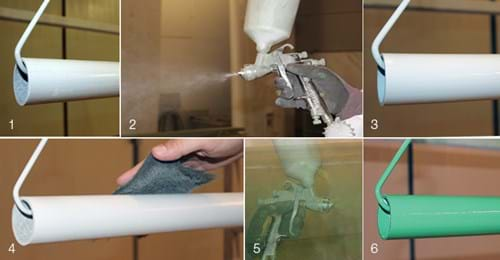 ---